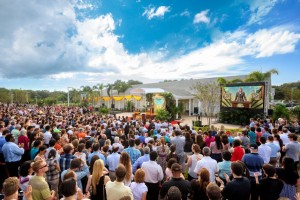 The new Narconon Suncoast was made possible by generous contributions from members of the International Association of Scientologists (IAS).
The fifth such model center to open in the past two months, follows the dedication of the Continental Narconon of Europe on the idyllic Lake Arresø in Denmark September 5; the model Narconon United Kingdom on a country estate in East Sussex September 5; the Continental Narconon for Latin America on a hacienda in Villa Victoria, Mexico,September 12; and a Narconon to serve artists and leaders of society atop a mountain in Ojai, California, September 13.
Narconon centers operate today in some 23 countries on six continents. For more information, visit www.narconon.org.