I was so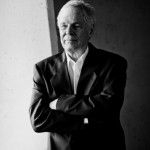 moved by this article from Freedom Magazine – we must work together to bring the awareness of the abuse that is still going on today so that together we can abolish such criminal actions.
I invite you to look at this website once you have read the article: CCHR.ORG (Citizens Commission on Human Rights)
How CCHR Was Established: CCHR was co-founded as an independent mental health watchdog in 1969 by the Church of Scientology and Professor of Psychiatry Emeritus Dr. Thomas Szasz at a time when patients were being warehoused in institutions, abused, stripped of their constitutional, civil and human rights, and left without recourse.
Read the article from Freedom Magazine here.