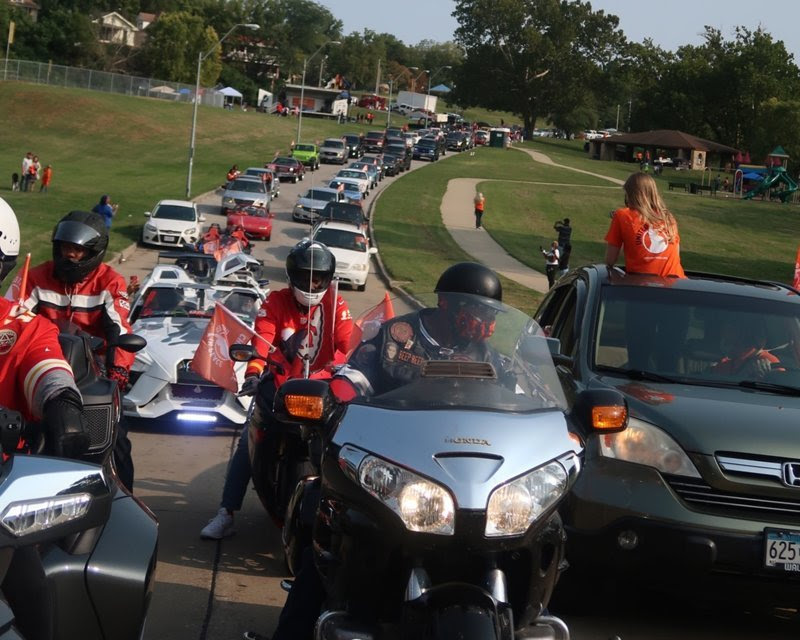 On Saturday, March 27th, Kansas City groups came together to work for change and end the violence as homicides now outpace 2020 numbers.
The Kansas City United in Peace Ride and Rally was organized by the Church of Scientology of Kansas City in coordination with United in Peace Foundation, The Way to Happiness Foundation, the KCOGs, PSS, Mo Solar Apps, Mt. Sinai Missionary Baptist Church, Justice & Dignity Center Coalition, One Love, Ground Level Ministries, Happy Foods, Youth Talk Spill the Tea Talk, and local car clubs.
The centerpiece of the Peace Ride is The Way to Happiness, the common-sense moral code written by humanitarian L. Ron Hubbard. The booklet promotes positive change and leads the way to a better, more peaceful life.
CLICK HERE to read more about this fabulous event. You contributions to the IAS help make these types of events possible.
Your continual help in Creating a New Civilization is needed more than ever!!! Please become a Monthly Supporter and lets work together on moving you up to your next Status. Email me and together we can work on your 2021 goals!!